Madeforgoods becomes "客湖 KEHU" – more closely aligning company's name with vision of becoming "China's B2B Customer Lake"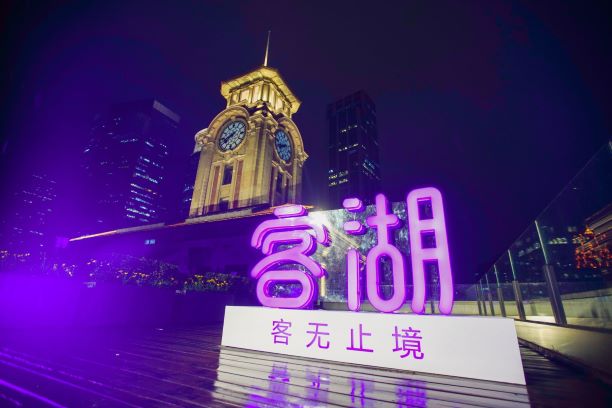 November 26, 2019 represents a key milestone in madeforgoods 3+ years history, as it celebrated the launch of its new brand name at the Sky Garden at the Shanghai Museum of History. From now on, the company will be known as 客湖 KEHU, and fashion a purple visual identity.
Vince Yang, co-founder of 客湖 KEHU (previously madeforgoods) welcomed more than 200 guests from 70 brands from the alcoholic beverages, auto aftermarket, professional food solutions, and industrial & buildings materials, as well as selected media and VC guests to the event.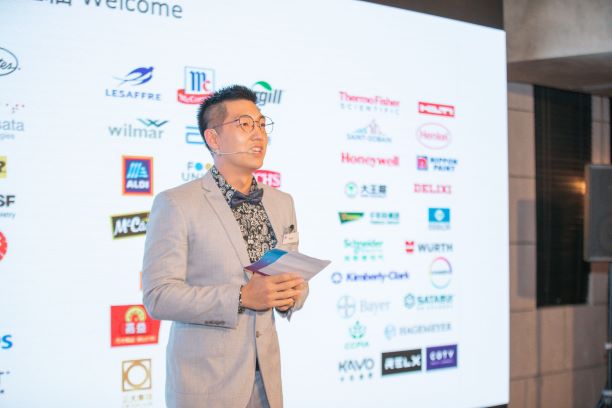 The team launched the name "客湖 KEHU" after 10 months of intensive screening and preparation. The team chose this name as it very concisely embodies the vision of the founders. "客KE" means "customer" and represents the millions of B2B customers that brands serve in China. "湖 HU" means "lake". Taken together, "客湖 KEHU" means the convergence of B2B customers in a single place. The founders firmly believe that brands should be empowered to better manage their millions of B2B customers across China, to drive sales, retention, and market coverage. 客湖 KEHU – "The Customer Lake" will permit brands to be much closer to their customers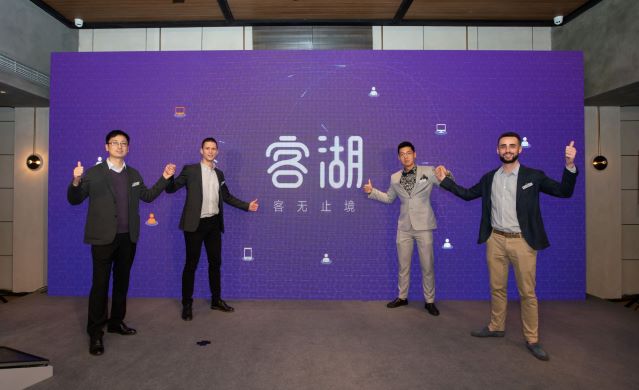 In addition, Thomas Morisset, founder and CEO of 客湖 KEHU, has announced three new features that will become available in 2020: the "360 Customer Club", "Mini Contracts", and "Verified by KEHU".
The "360 Customer Club" enables full lifecycle customer engagement and education, from registration, incentivization, training, to service. "Mini Contracts" provide brands with a more flexible incentive program to further deepen the relationship between brands and large customers. "Verified by KEHU" provides brands with verified, high quality customer data.
Additionally, 客湖KEHU will continue to expand its SaaS and services portfolio, and invest in more functionalities yet to be announced.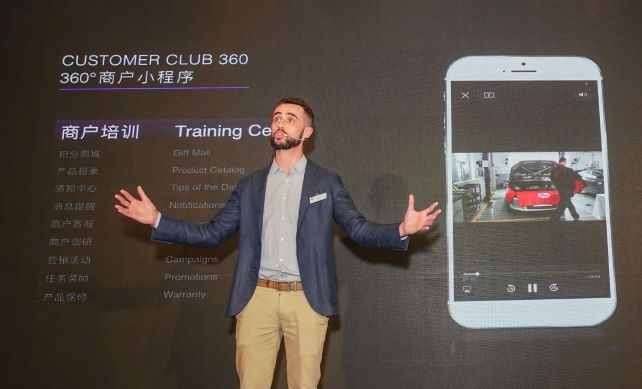 Founded in 2016, 客湖 KEHU (formerly Madeforgoods) is dedicated to providing B2B brands with one-stop digital marketing solutions using unique QR codes, WeChat Mini Programs and big data analytics, helping brands to manage their B2B customers to launch promotions, increase retention, and deepen market penetration.
At present, 客湖 KEHU is working with more than 60 brands, covering alcoholic beverages, automotive aftermarket, professional food solutions, and industrial & building materials.
Headquartered in Shanghai, 客湖 KEHU was founded by two Chinese, one French, and 1 Liechtenstein entrepreneurs. At present, the team has grown beyond 50 talents. The business is growing fast with multiple x growth rates per year. In February 2019, 客湖 KEHU completed its pre-Series A round of financing. The company was selected as one of "investor's favorite 10 startups" among more than 700 participating young companies at RISE HK 2019.